Flexible options. Conventional ease. HomeReady® is an affordable, low down payment mortgage product designed for low to moderate income borrowers. 
Low down payment; as little as 3% down for home purchases.
Flexible sources of funds with no minimum contribution from borrower's own funds.
Non-occupant borrowers permitted.
Cancellable mortgage insurance (restrictions apply).
Borrower is not required to be a first-time home buyer.
Reduced mortgage insurance coverage requirement for loan-to-value ratios above 90% (up to 97%).
Gifts, grants from lenders and cash-on-hand permitted as a source of funds for down payment and closing costs.
Manufactured homes, condos and townhouses are eligible for financing.
HomeReady® vs. FHA or Conventional Mortgage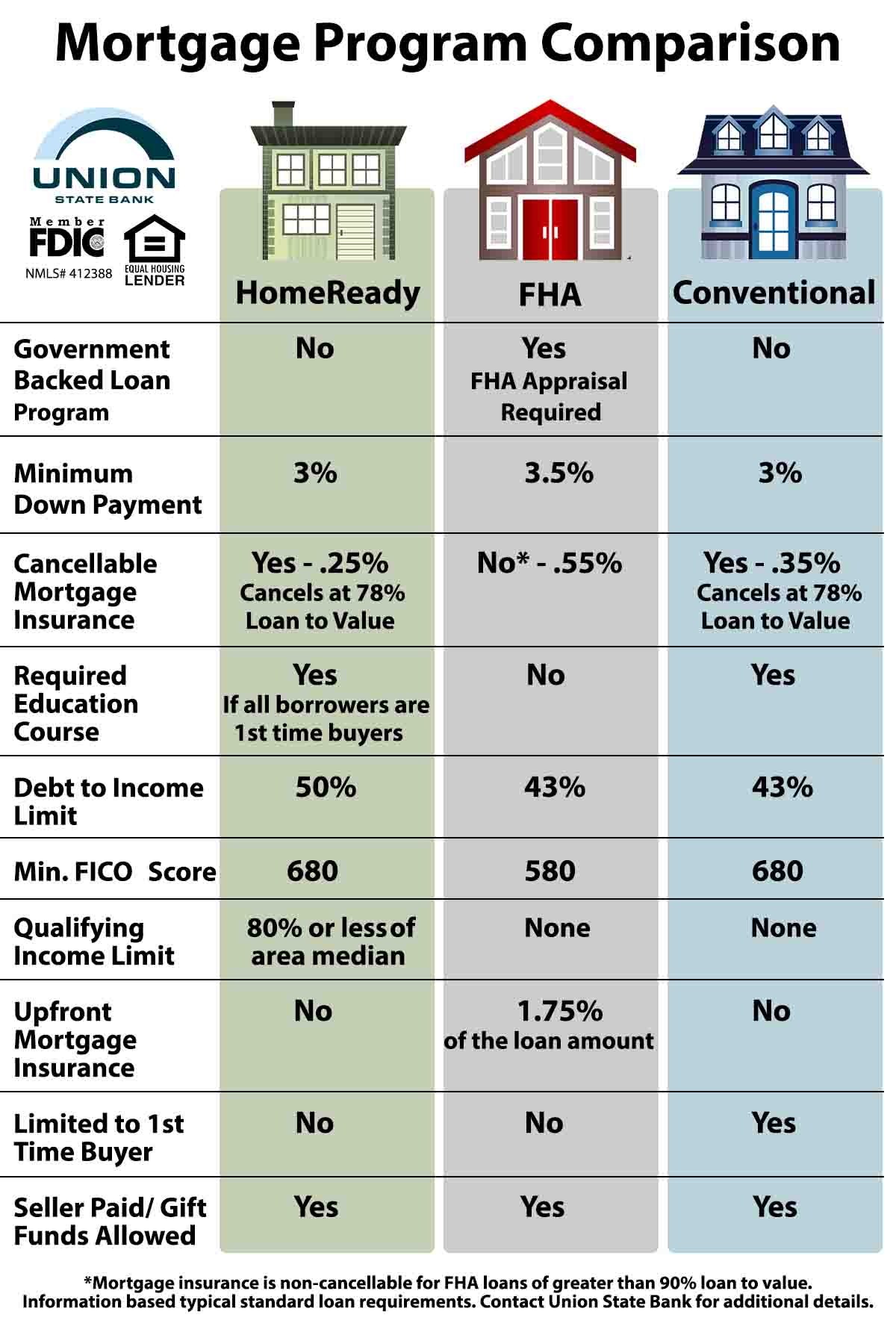 You do not have to be a first-time home buyer to qualify for a HomeReady® loan, but if you are you may also qualify for a
Homeownership Set-aside Program (HSP)
grant up to $7,500.00!
HSP grant funds may be used for down payment, closing cost and repair assistance to first-time homebuyers earning at or below 80% of the area median income for households purchasing or constructing homes in Colorado, Kansas, Nebraska and Oklahoma.