Keep up with the latest news and happenings with Union State Bank!
 HomeReady® is specifically designed to make homeownership more accessible to a broader range of people, including first-time homebuyers and those with low to moderate incomes.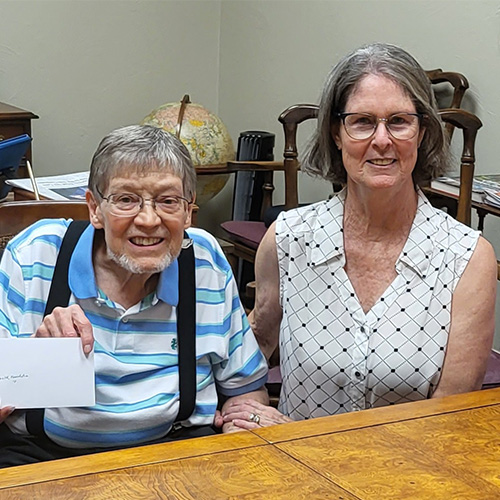 Docking's Donate Cornerstone Gift to SCK Health Foundation
Bill and Judy Docking presented a Cornerstone Gift to SCK Health Foundation. The generosity of the Dockings will kick off the capital campaign of which they will serve as Honorary Chairs. 
Union State Bank & Docking Family Contribute to New Cowley College Building 
The Cowley College Career and Technical Education Center campaign has crossed the $1.7 million mark thanks to Union State Bank and the Docking family.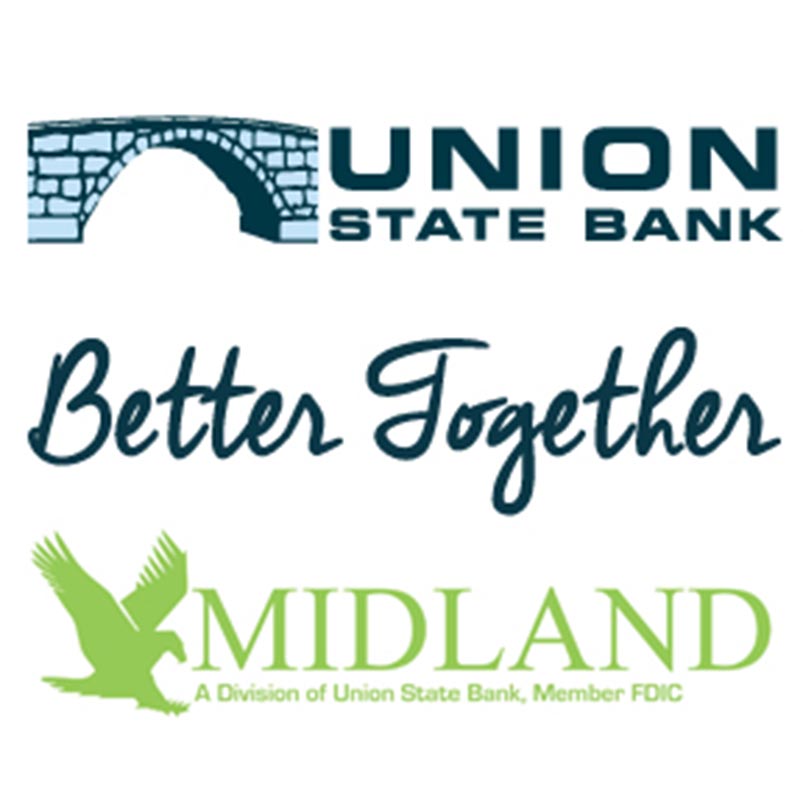 Regulators Approve Docking Bancshares Acquisition of Midland Financial Corp.
Docking Bancshares, Inc. parent company of Arkansas City, KS based Union State Bank has received final regulatory approval to acquire Midland Financial Corporation and its subsidiary Midland National Bank headquartered in Newton, KS.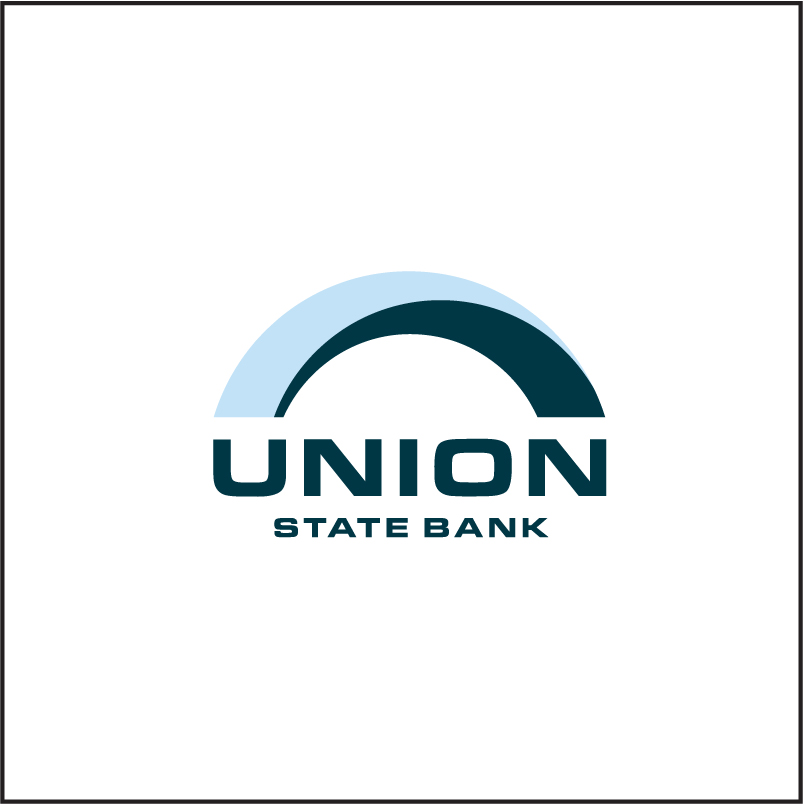 New Look New Locations Coming Soon for Union State Bank
All Union State Bank ("USB") locations will take on a new look and logo, signifying a move towards heightened financial products and increased geographic locations, while a commitment to strong community partnerships and personal relationships remains.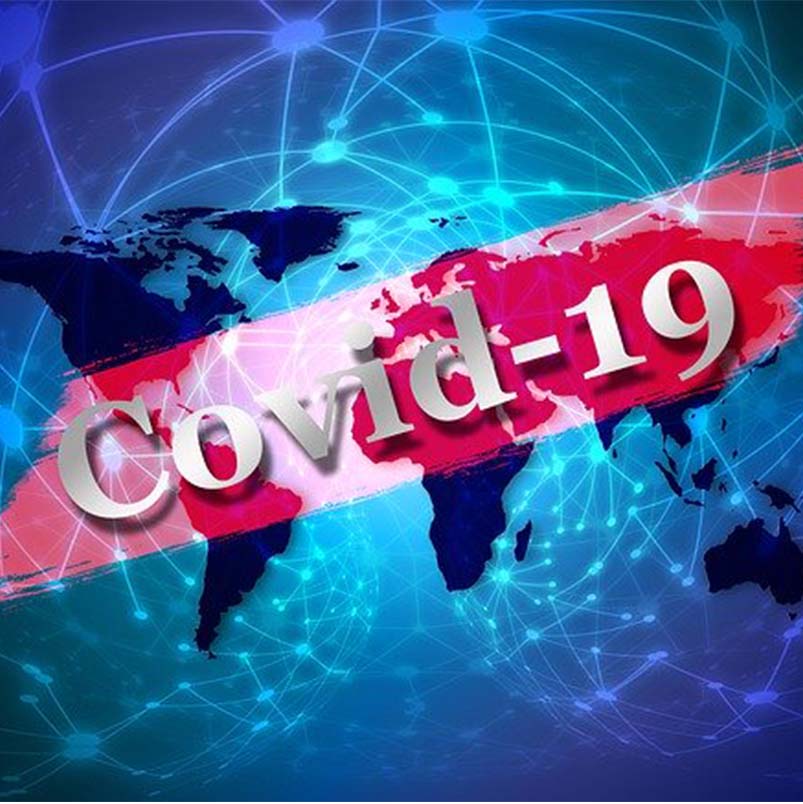 Union State Bank Assists Small Businesses with Coronavirus Funding
Union State Bank (USB) was one of many banks assisting small business customers in applying for PPP loans. Bank-wide USB was able to approve over $27 million in loans to community businesses, with the average loan size being approximately $126,000.00.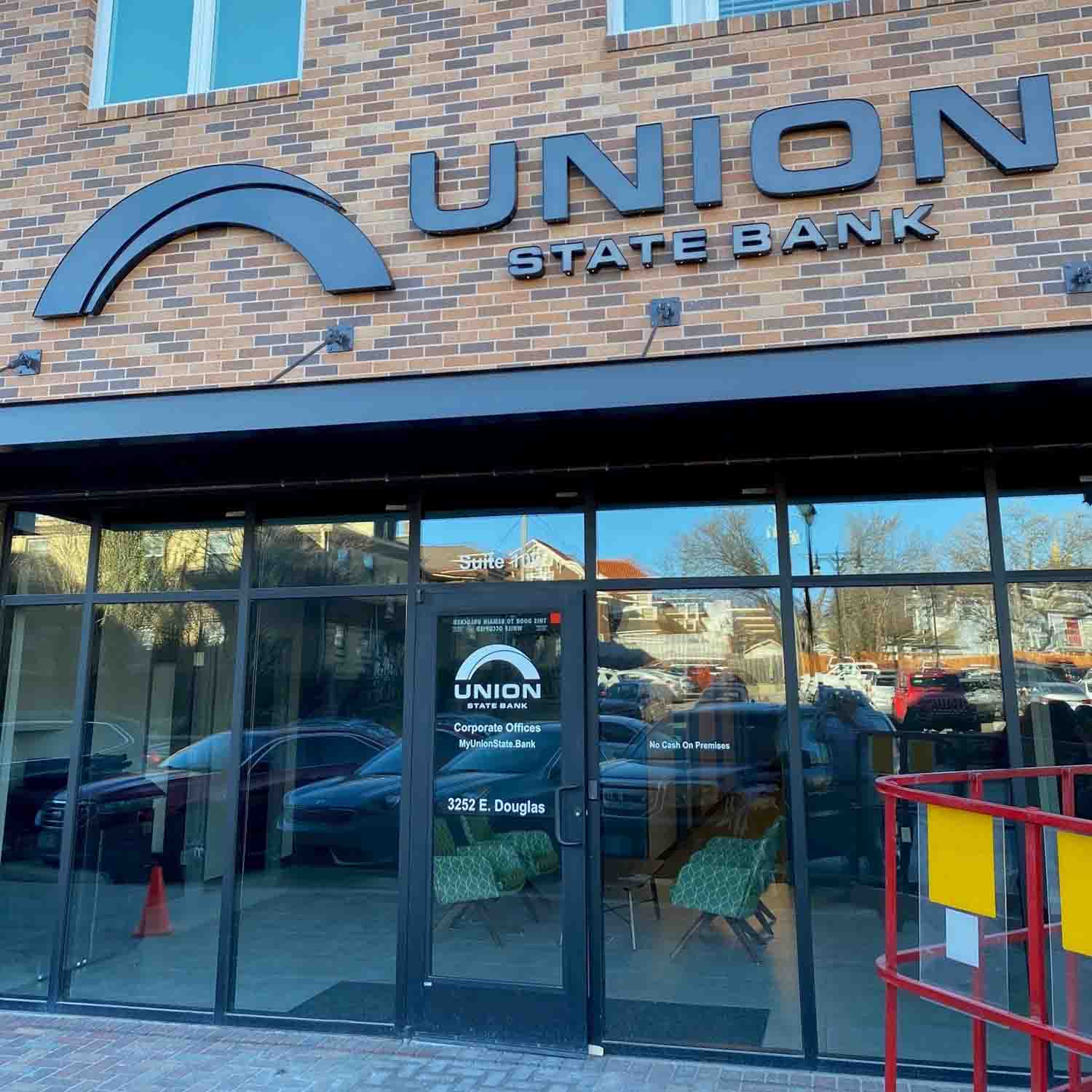 Union State Bank Begins Operations at Wichita Uptown Landing Location
Union State Bank has expanded their presence in the Wichita market with the recent addition of a corporate office space located within the Uptown Landing development area on East Douglas. The space will support a number of the bank's corporate officers and staff.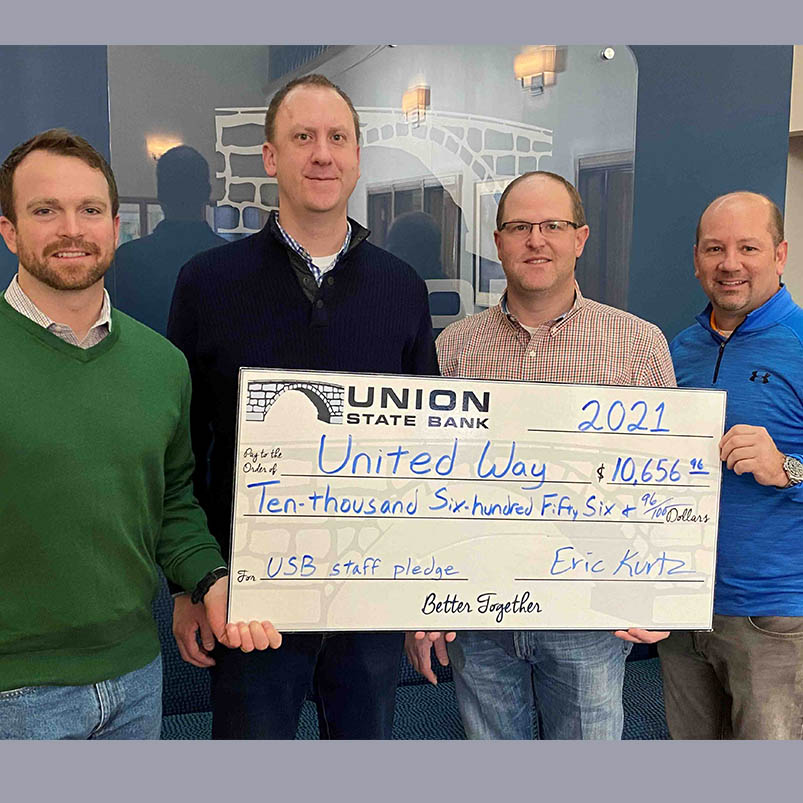 Union State Bank Staff Pledge Over $10K to United Way of the Plains
Union State Bank (USB) recently completed an internal drive within their Cowley County branches to raise funds for United Way of the Plains.  Staff pledged over $10,600.00 to be used locally.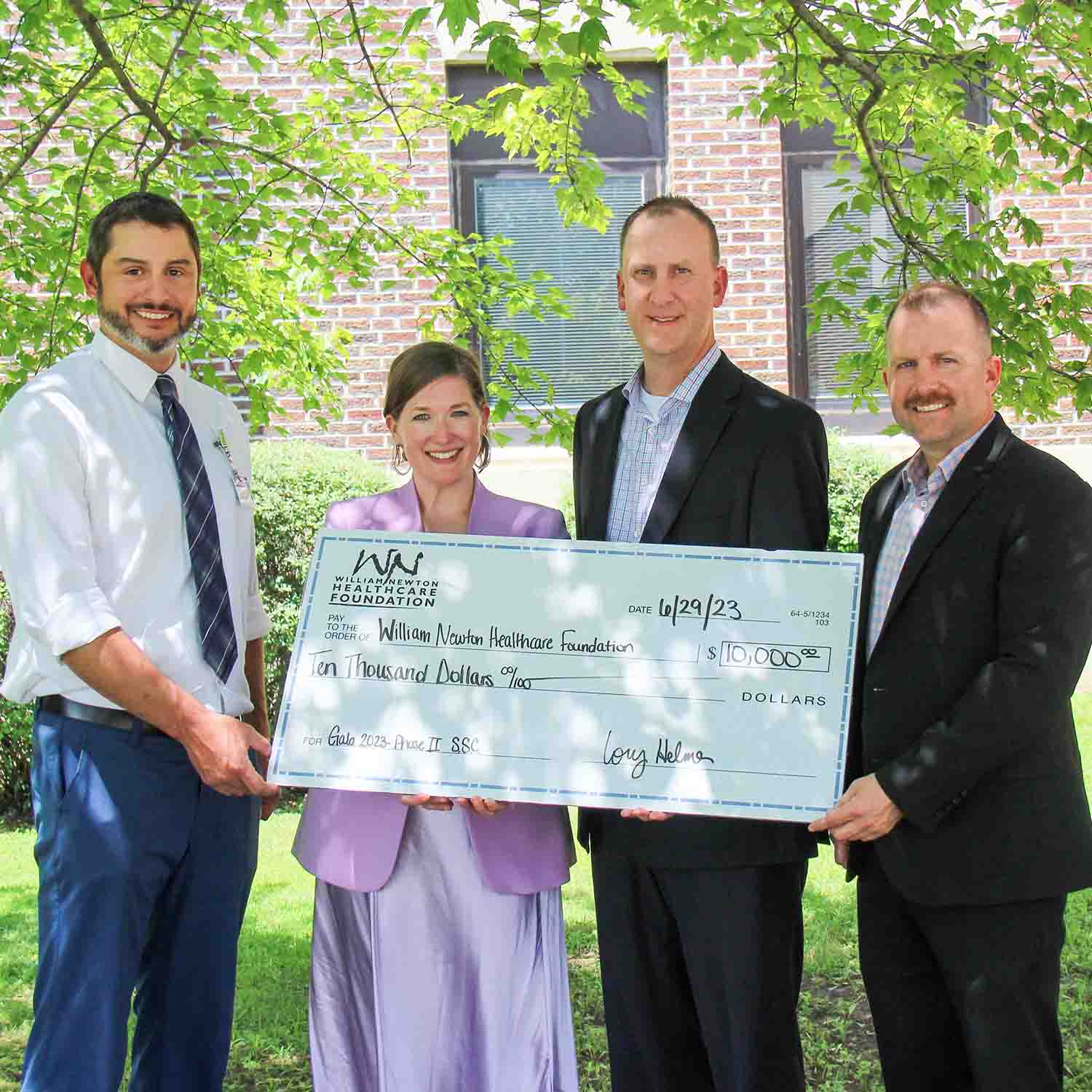 Union State Bank Contributes Over $150,000 to Healthcare Foundation
Bringing Union State Bank's contributions to $151,000 since 2010, USB renewed its annual pledge to the William Newton Healthcare Foundation as presenting sponsor for the foundation's formal gala and benefit auction.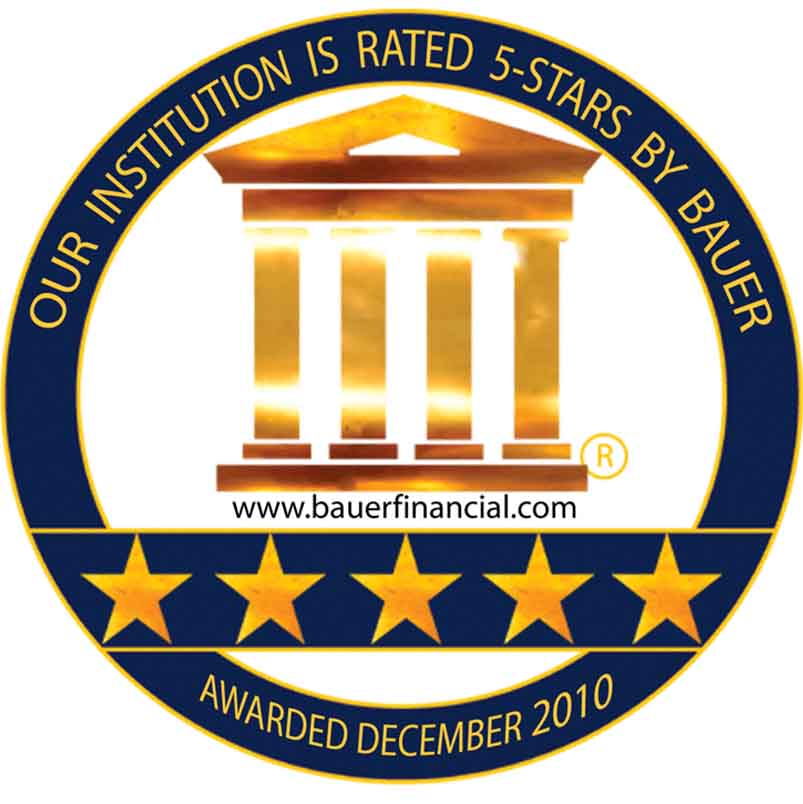 Union State Bank Receives Five-Star Rating from BauerFinancial 
Union State Bank, Arkansas City, Kansas is proud to be recognized as one of the strongest banks in the nation by BAUERFINANCIAL, Coral Gables, Florida, the nation's leading bank rating and research firm.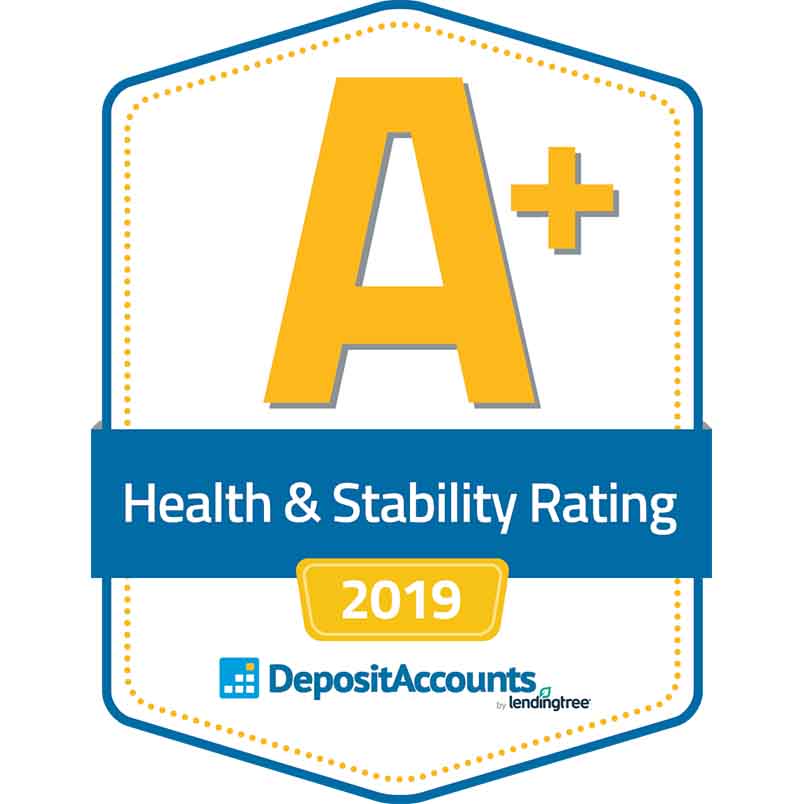 Union State Bank Named 114th Healthiest Bank in the Nation with A+ Rating
Union State Bank is proud to be ranked 114th in the Nation, along with an A+ Rating in bank health. USB is the only bank in Cowley County and the Wichita area to receive such recognition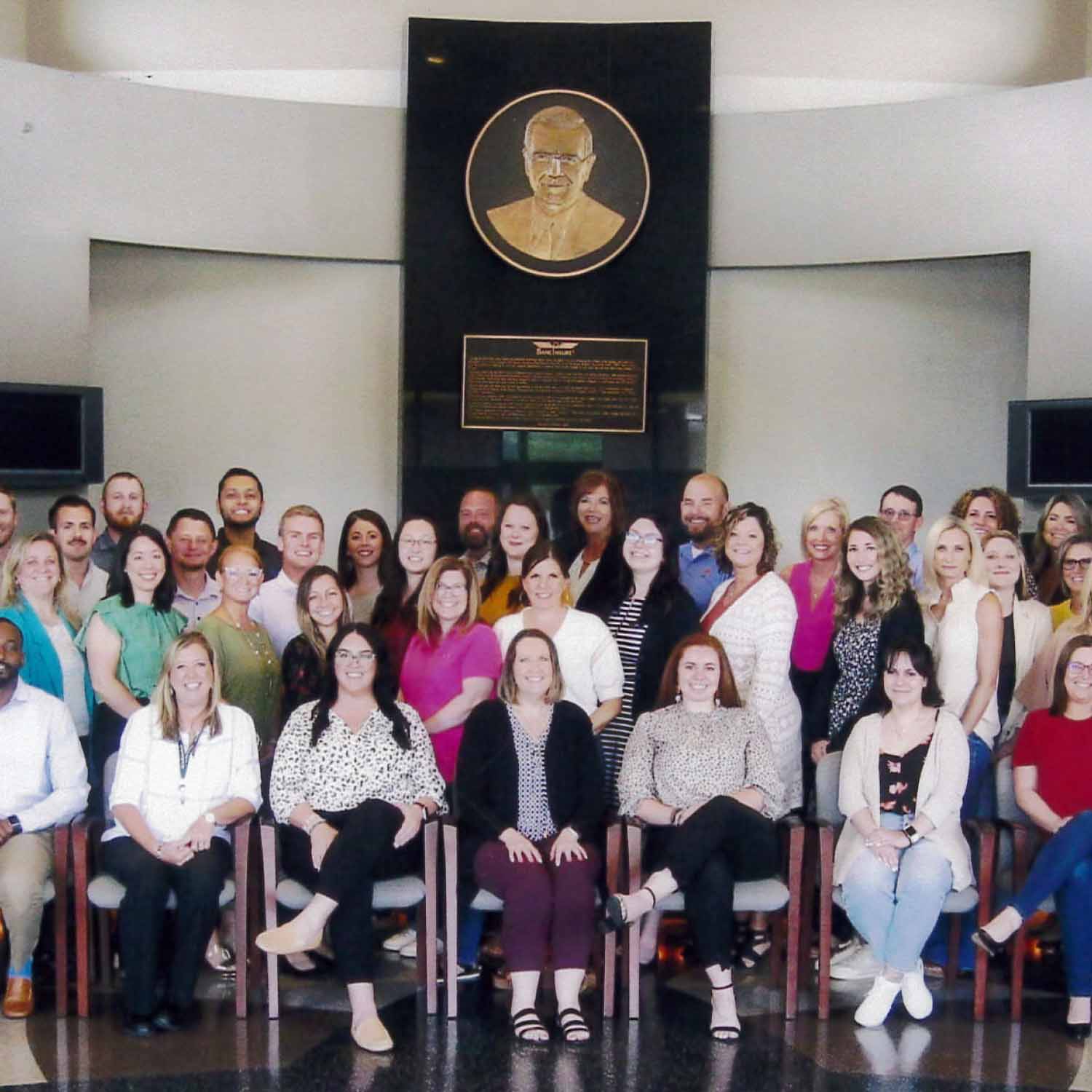 Moody Completes OBA Intermediate School of Banking 
The Oklahoma Bankers Association 2023 Intermediate School is a multi-week program designed to expose attendees to a broad range of banking functions as they prepare for future leadership roles within the banking industry.